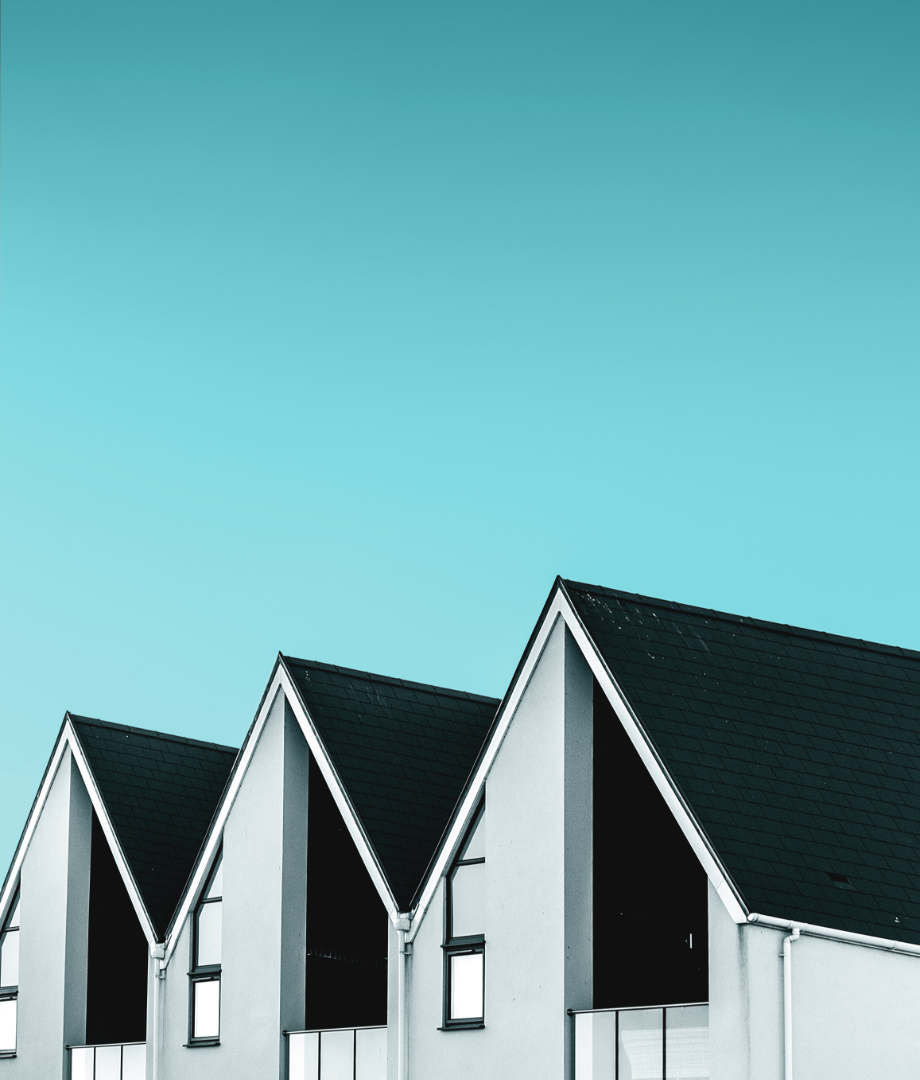 FLAT ROOFING SYSTEMS COMMERCIAL & RESIDENTIAL.
The commercial roofing contractors and roofing options made for your needs and budget.
Flat roofs–or Built-Up Roofs (BUR)–are the most economical choice. However, flat roofs may not be appropriate for all houses.
Flat roofs are most popular in low-rain areas, and the existing roof must have a low pitch or slope, or already be flat. We specialize in advantage roofing systems which is a way to increase pitch to allow flat roofs to drain. Also, proper maintenance of a flat roof is of the utmost importance; homeowners should check their flat roofs twice a year as they can collect debris.
The process of installing a flat roof is different from that of other roofing systems. A built-up roof is just what it sounds like–a roof that is literally built layer by layer. Those layers are composed of roofing felt alternated with different materials such as coal tar pitch, asphalt, cold application adhesive and modified asphalt. BURs are also known as "tar and gravel" roofs since they're finished off with a layer of gravel, crushed rock or other mineral substance in order to minimize sun damage.
Typical life expectancy for a BUR ranges from 15 to 25 years, depending on the ply of the roof. 4-ply is the most common, with an average life expectancy of 20 years.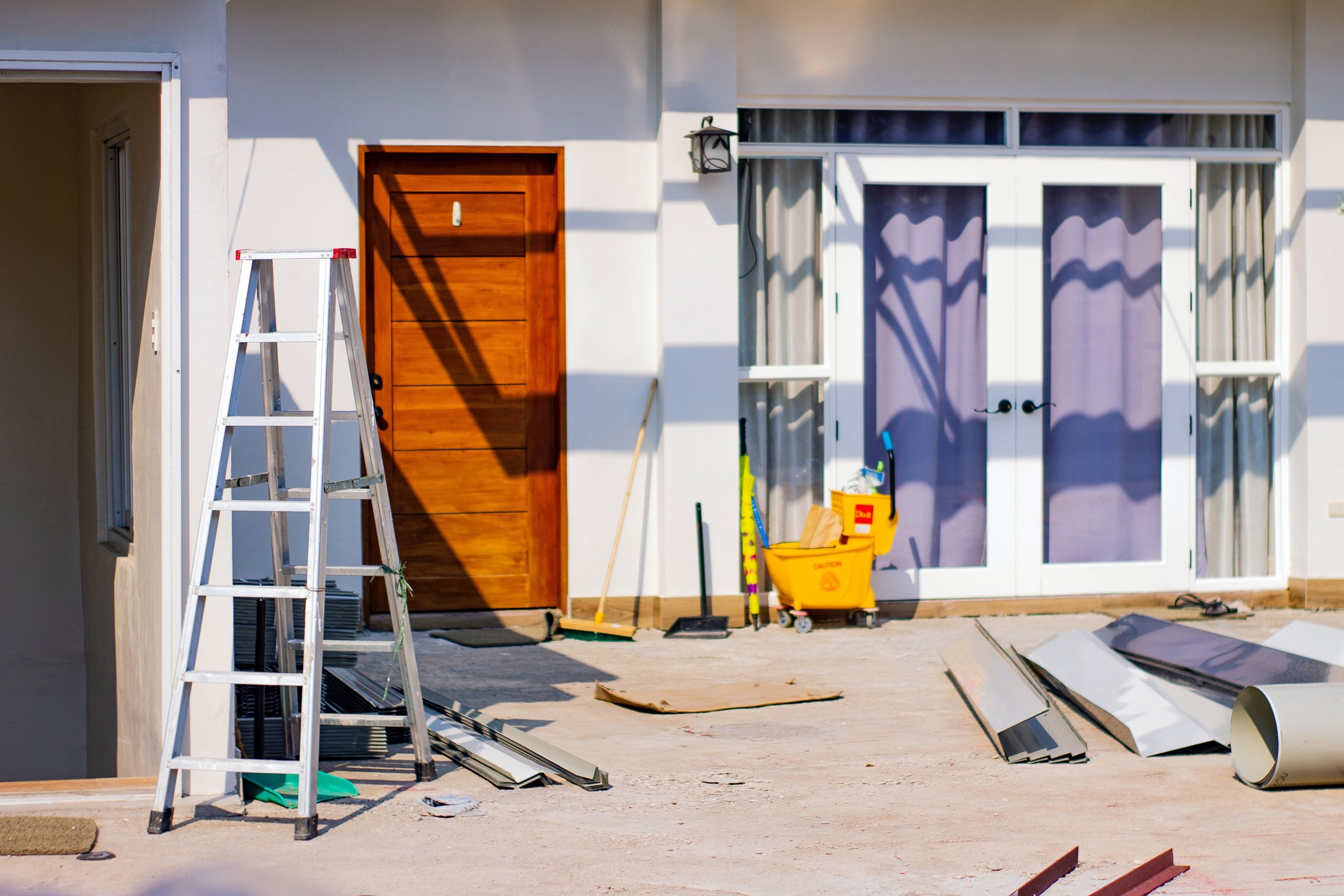 Quick facts about flat roofing:
Maintenance is key: neglect can cause leakage and water accumulation
All flat roofs need an excellent drainage system
Gravel reflects UV radiation
Gravel also helps rainwater spread across the roof, increasing surface area for faster evaporation
Flat roofs that hold water will leak
Shingles do not work on roofs below 3:12 pitch
A new roof on a poorly draining roof will leak
Any flat roof improperly installed will leak – no second chances
Information on Flat roofing
Information on Built Up Roofing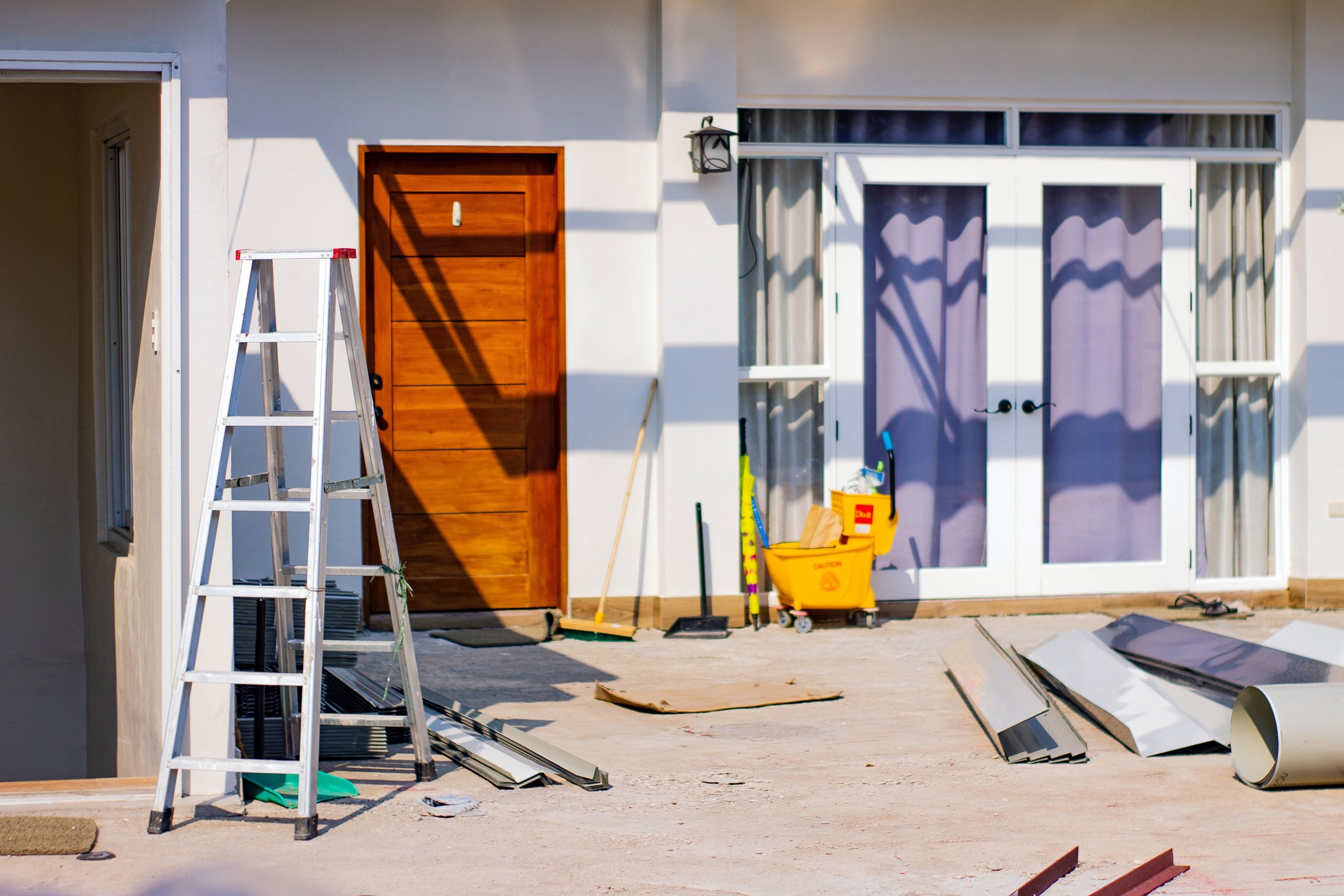 OOur Flat Roofing Services
Flat Roof
Flat Roofing
Built Up Roofing
Specialty Roofing
New Roofs
Roof Replacement
Roof Shingles
Commercial Roof Replacement
Residential Shingle Roof Replacement
Shingle Replacement
Roofing Shingles
Roofing Inspection
The Advantage Roofing System
Flat roofs can often lead to problems with leaks doing damage to your home.
Flat roofs, over time can become concave causing the roof to hold water. No roofing system will handle long standing water without leaking over time. The Advantage Roofing System will turn a roof that does not drain into a roof that can be roofed by a number of roofing products. BUR Roofing, EPDM, TPO, Modified Bitumen and more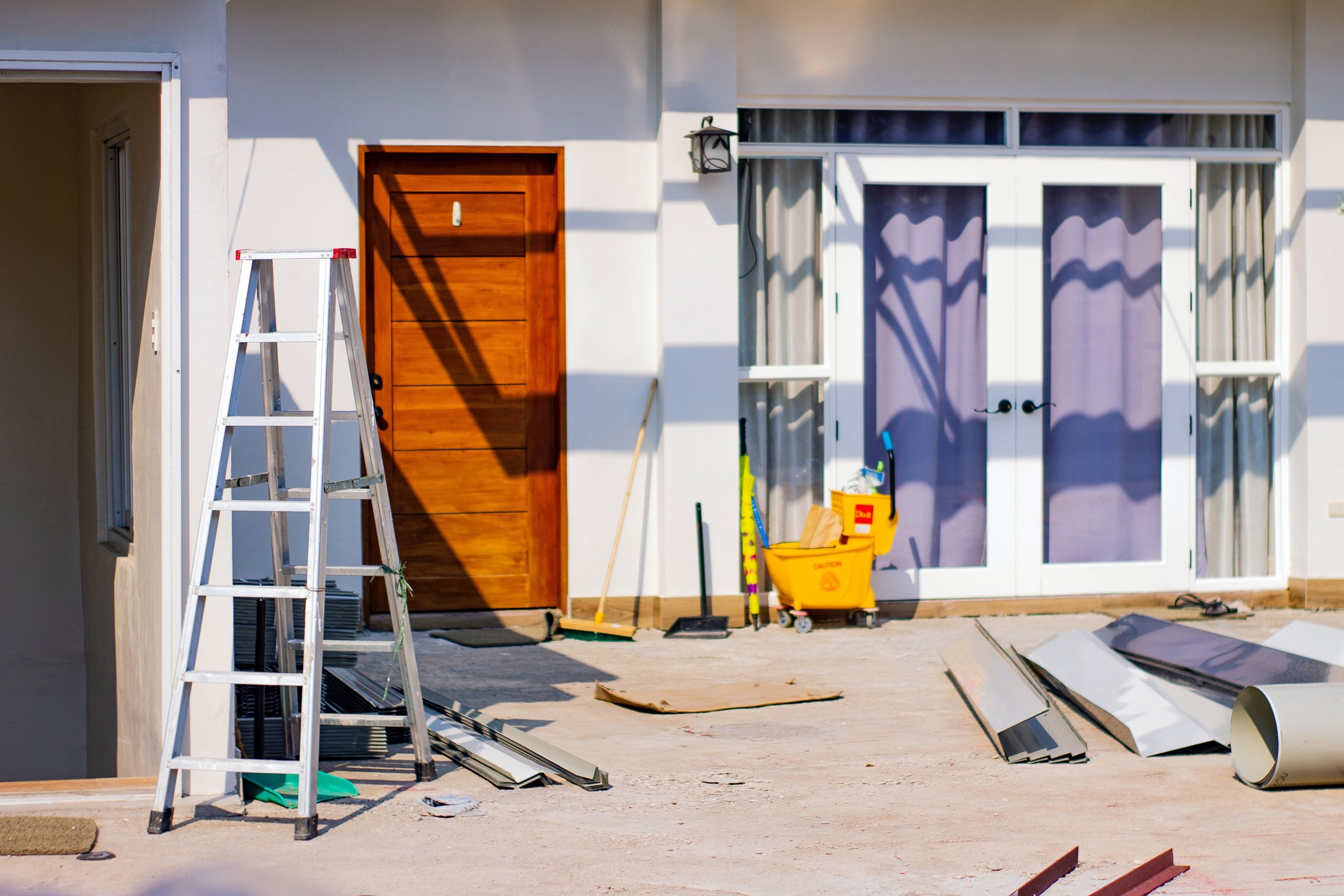 SINGLE-PLY ROOFING SYSTEMS.
Single-Ply Roofing
North American Roofing specializes in single-ply roofing systems. For over 35 years, North American Roofing has been installing and servicing commercial and industrial single-ply roofing systems. Our expertise in single-ply membranes delivers quality craftsmanship and value-engineered roofing solutions to our customers. Additionally, our commitment to a positive customer experience makes us the roofing partner you can trust with your next project.
Roof Pros Roofing has been installing and servicing commercial and industrial single-ply roofing systems. Our expertise in single-ply membranes delivers quality craftsmanship and value-engineered roofing solutions to our customers. Additionally, our commitment to a positive customer experience makes us the roofing partner you can trust with your next project.
What is Single-Ply Roofing?
Single-ply roofing is classified as flexible sheets of compounded plastic-derived material that are used to cover and protect flat and low-sloped buildings. These prefabricated membranes are manufactured in a factory to strict quality control requirements and can be attached in a variety of methods. In the last 30 years, single-ply roofing has displaced older materials, such as tar paper, as the go-to roofing material for commercial roofing contractors. Properly installed, single-ply roofing systems offer an inherent advantage over traditional materials due to their strength, flexibility, and high durability.
Types of Single-Ply Roofing Systems
There are three main types of single-ply roofs:
TPO (Thermoplastic Polyolefin)
PVC (Polyvinyl Chloride)
EPDM (Ethylene Propylene Diene Monomer)
PVC membrane roofs have been in use for decades. They are time tested and still a popular roofing system. For many years, EPDM roofing had been the top choice for single-ply roofing. However, TPO roofing is considered the gold standard of roofing materials.
The chart below gives a quick look at how each single-ply membrane ranks on various American Society for Testing Materials (ASTM) requirements:
*Note that there are many different types of materials to be considered including PVC-KEE, white EPDM, reinforced and non-reinforced materials and greater thicknesses, to name a few. To find out what single-ply system will best work for your project, contact Roof Pros Roofing to schedule a consultation.
Single-Ply Roof Installation
There are four primary methods for installing single-ply roofing systems:
The Mechanically Attached System: This system fastens the flat roofing in place by first fixing mounting plates through the insulation to the roof deck, laying the membrane in place, and then attaching it to the underlying plates.
The Fully Adhered System: This system can be used in roofs that have a little bit of slope to them. The mounting plates are used to anchor the roof insulation to the roof deck and then the single-ply roofing is bonded directly to the insulation.
Induction-Welded Roof Installation: When mechanical attachment is not possible, an induction-welded roof system can decrease the amount of penetrating fasteners by up to 50 percent.
The Ballasted System: This system provides fast coverage at minimal cost. It utilizes large panels of rubber roofing membrane, up to 50 feet by 200 feet, loose-laid on the insulation and then covered by approved ballast, such as river-washed stone.
Looking to hire a commercial roofing contractor you can trust? To schedule a inspection, or get more information about our single-ply roofing systems and maintenance programs, call us at 559.408.6506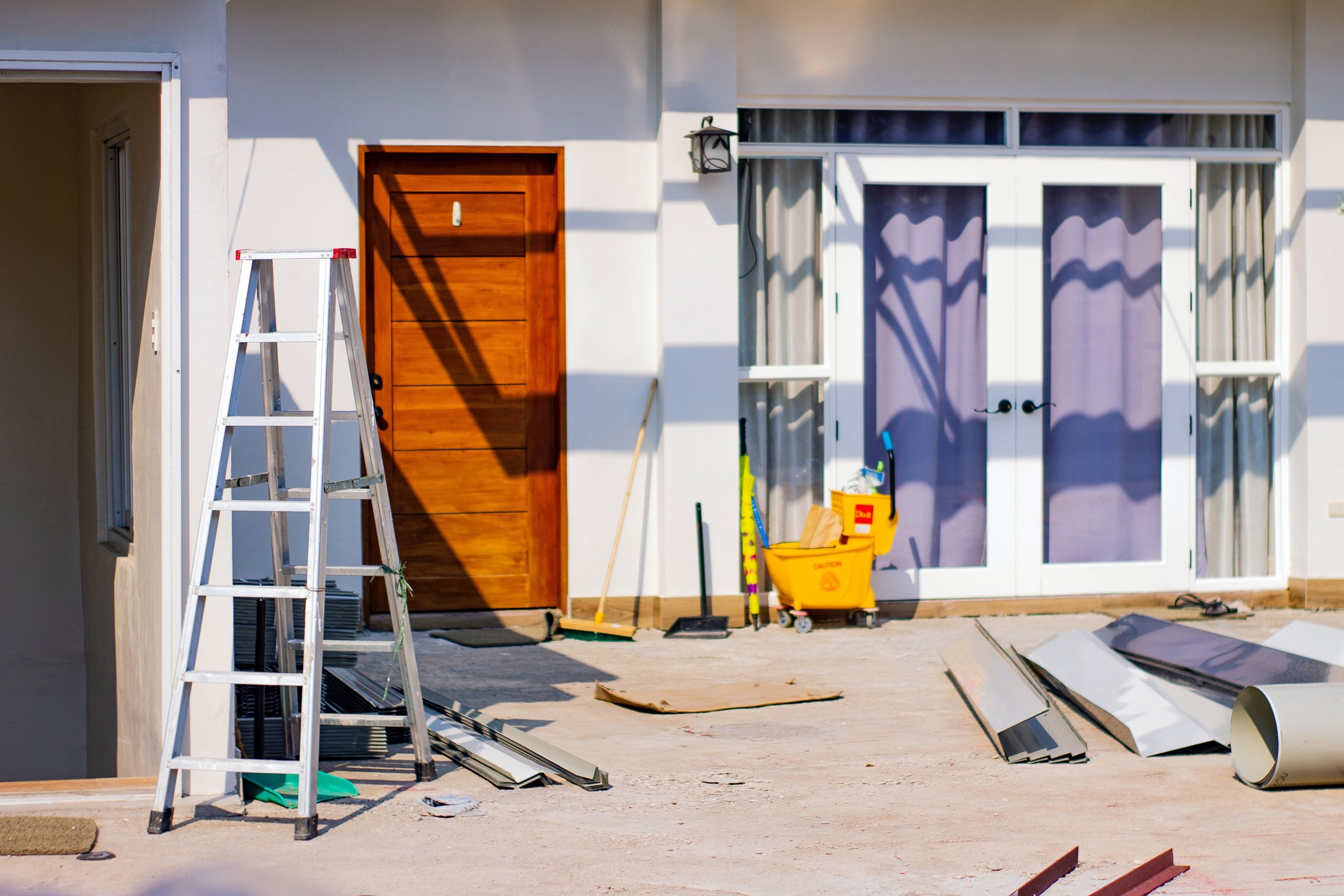 TPO ROOFING SYSTEMS
TPO Roofing Systems Offer Flexibility, Versatility, and High Performance.
TPO is the fastest-growing commercial membrane roofing system around and is on the forefront of single-ply roofing technology. It's engineered for superior, long-term performance and offers the added benefit of being environmentally sound. Those who've used and installed it find that its advanced reflectivity dovetails nicely with cool roofing solutions, helping to keep their storage facilities, warehouses, and working environments more cost efficient. Further, TPO offers reduced maintenance and is highly versatile, offering resistance to environmental pollutants and chemicals. And those in stormy areas will appreciate that it is abrasion, tear, and puncture-resistant. TPO provides LEED credit qualification, and is Energy Star rated and Cool Roof Rating Council approved.
The Advantages of a TPO Membrane System
TPO membranes are a heat-weldable blend of polypropylene and ethylene propylene rubber components, available in white, gray, and tan, with white being the most popular for its high reflectivity. TPO comes in a variety of thicknesses and price options, ranging from 45 mil to 80+ mil, and is suitable for a wide mix of all facility applications and budgets. TPO offers proven performance for replacing or recovering existing roof systems. Its UV-resistant ability reflects nearly 87 percent of harsh sunrays away from the roof and can reduce cooling costs in air-conditioned facilities. TPO also offers excellent wind uplift resistance and comes with an average warranty of up to 20 years.
TPO Installation Options
TPO can be mechanically attached, fully adhered, or ballasted. Heat-welded seam technology forms an impermeable, monolithic roof membrane seam for optimal strength and leak prevention. Large TPO sheets, up to 12 feet wide, install quickly so you can get on with the business of running your business.
TPO Certified by Major Manufacturers
When Roof Pros Roofing installs your TPO roof system, you can be confident that you're getting the highest-quality TPO. Not only do we offer our own high-quality TPO systems, but we also partner with the top manufacturers in the nation. They include:
Carlisle SynTec
GAF
Johns Manville
Firestone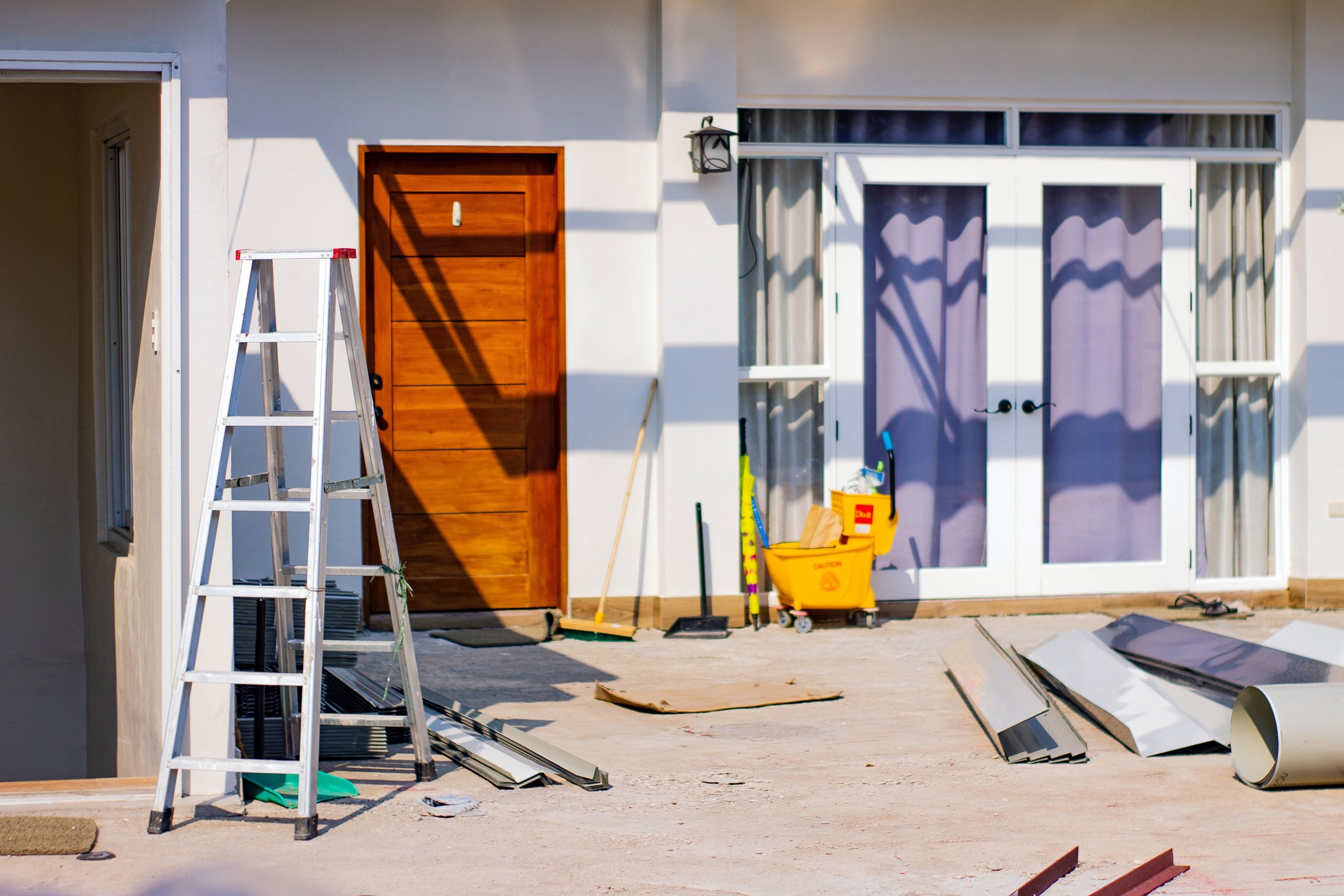 EPDM ROOFING SYSTEMS
Roof Pros Roofing's Formula for Success.
No contractor has more experience in Fresno installing EPDM than Roof Pros Roofing. we've installed literally hundreds of square feet of EPDM membrane. And no one works harder to earn the reputation as the central valleys most trusted and respected commercial and industrial roofer than we do.
EPDM
For over 50 years, EPDM has continued to be one of the most frequently used roofing materials on the market. Architects, consultants, and engineers continue to specify EPDM as a high-performance and energy-efficient roofing system. Proven performance in even the toughest weather conditions has made EPDM a dependable and versatile choice. With built-in UV protection and thermal shock durability, the sun beating down on your business can't penetrate it. And EPDM is ozone resistant, too. Plus, when the weather becomes frozen, it keeps its flex and even protects your productivity in high winds and hail. Not only does it resist deterioration after decades of on-the-job service to you, a 30-year warranty is available for extra peace of mind. EPDM has superior tensile strength, and when it's time for replacement, offers a fully recyclable membrane.
Strong, with a Sensitive Side
EPDM is a synthetic rubber elastomer, manufactured for superior strength and flexibility. It also provides an impervious surface that doesn't pollute rainwater runoff, making it an environmentally sound roofing choice. Additionally, EPDM is fire resistant, recyclable, and economical, qualifying building owners for LEED points and meeting ASTM standards for new membranes.
Beauty is Only One of Many Benefits
EPDM's ability to withstand all types of weather conditions makes it a standout in locations that experience wide temperature fluctuations. It resists ozone deterioration and offers one of the highest tensile strengths of any membrane in the industry. It looks good, too. EPDM is available in a variety of thicknesses and provides a smooth and aesthetically pleasing finish. Black EPDM is a smart choice in cool climates to reduce facility-heating costs. In fact, a high- quality, professionally installed EPDM roof can last up to 40 years with regularly scheduled maintenance.
Installation Options
EPDM can be mechanically fastened, fully adhered, or ballasted. Wide membrane widths mean fewer seams and increased efficiency during installation. It's suitable for installation on new roofs and reroofing projects. In fact, ballasted EPDM roofs are acceptable alternatives to cool roof systems—with the ballasting providing higher membrane protection and reduced thermal mass.
Repair and Restoration
One of the unique attributes of EPDM is its ability to be easily repaired and restored—an attribute not shared by all roofing systems. Even after years of in-field service and exposure to the elements, repairs or modifications involving the installation of a new roof curb into an aged roof can be accomplished easily, with the expectation of long-term performance.
Unlike other roof systems that may degrade and become brittle over time from ultraviolet exposure, EPDM maintains its integrity and flexibility. Because of this, EPDM allows for modifications. EPDM roof repair can be as easy as washing the membrane, preparing the surface, and applying the repair material, including coatings.
Another unique attribute of EPDM is its ability to be restored. Aged and damaged EPDM roof systems are now being restored to original installation quality without major costs or disruption to business. In some situations, when system enhancements are incorporated, the aged roof system is restored to a condition that exceeds that of the original installation.
Environmental Responsiveness
EPDM is one of the most sustainable and environmentally responsible roofing materials used today in the construction industry. Its successful track record of superior overall system performance results in low life cycle costs. Less frequent replacement results in decreased building disruptions and reduced impact on the environment. The initial production of the membrane has a low-embodied energy number (the amount of energy required to produce and implement a product from material extraction, manufacturing, and installation).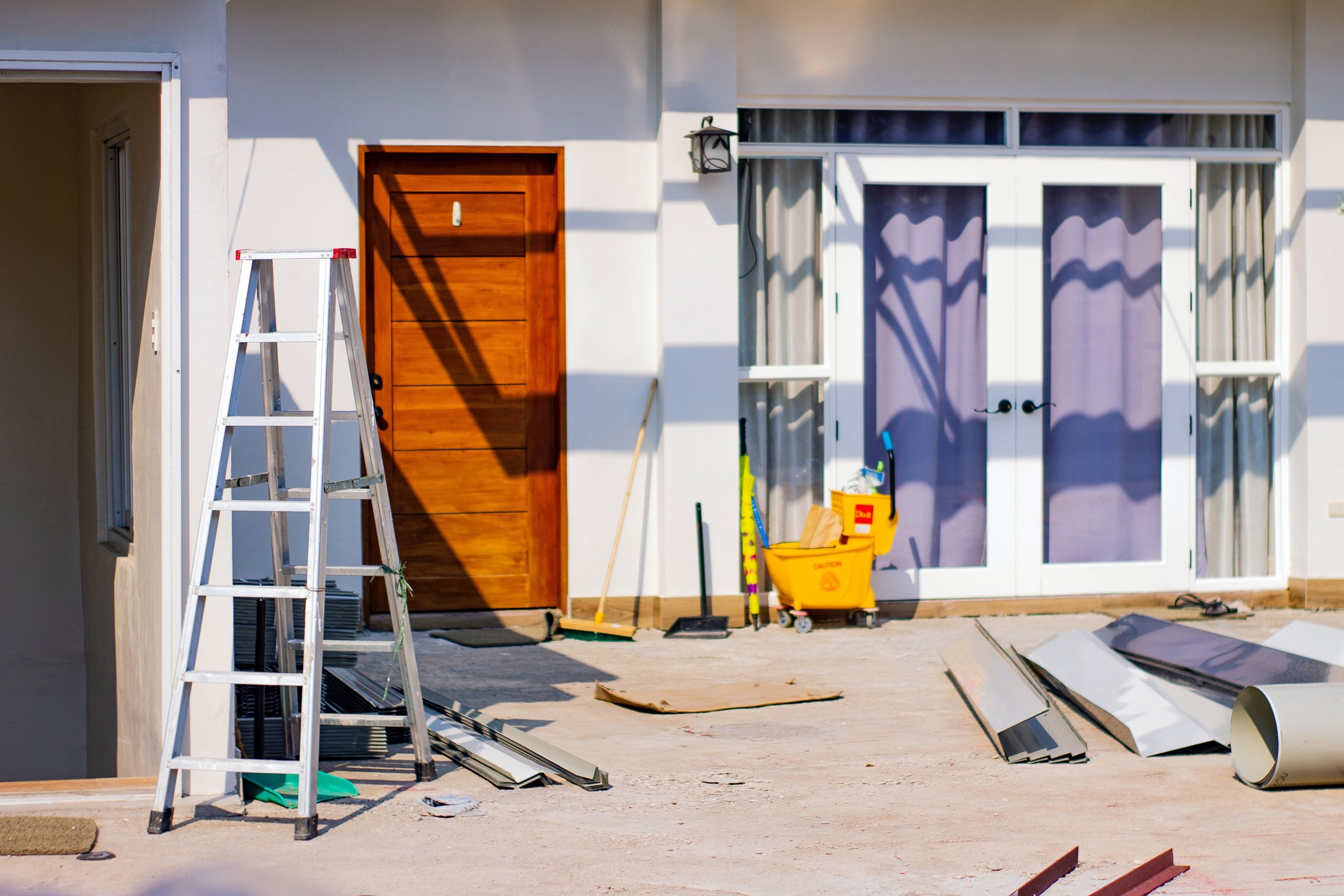 PVC ROOFING SYSTEMS.
The single-ply membrane with triple bottom line benefits.
Whether you and your business care about a triple bottom line (people, planet, and profits) or just a single bottom line, thermoplastic polyvinyl chloride (PVC) is a roofing membrane infused with benefits. Clients who've installed it invariably discover that it's a long-term, cost-effective solution. From an environmental perspective, it's hard to beat short of a living green roofing solution. With its Energy Star rating, and its highly reflective, recyclable single-ply material, PVC is the obvious choice for environmentally sound roofing systems. Plus, with cool roof paybacks and LEED credit qualification, the benefits just keep adding up. From a durability perspective, oil, grease, and chemicals don't like PVC's highly resistant surface, and it's incredibly easy to repair and maintain.
PVC is a solid option for restaurants, airports and commercial facilities with grease, oil, and chemical concerns, and environments that experience dilute acidic effluents. White reflective PVC roofing panels have a surface that provides a cooling effect that owners desire to provide energy savings in warmer climates. It has been tested in the industry for more than 35 years and now meets the most stringent codes in a wide variety of climates.
Why PVC Is an Industry Standard
Put simply, PVC is engineered to stand the test of time. Durable, yet pliable, PVC is an ideal long-term roofing solution, available with fleece backing and in thicknesses up to 80 mil. The thicker the membrane, the greater its resistance to breakage, tears, water absorption, and weathering. Manufactured to stringent standards, PVC membrane comes with plasticizer bonding agents, polyester reinforcement, and UV protectants. And its large membrane sheets mean it's easy to install, with fewer seams in need of protection.
A Long Name with a Longer List of Benefits
Thermoplastic polyvinyl chloride membrane has a very affordable commercial life-cycle cost when compared with other roofing membranes. As mentioned, PVC retains a high reflectivity value over time, offering continued energy efficiency and optimal solar reflectance index (SRI). Roofs that are frequently exposed to grease or chemicals, such as restaurants and food processing facilities, benefit from the protection afforded by a PVC roofing system. Puncture resistance and strong seam bonding provide excellent waterproofing protection.
Installation Options
PVC can be fully adhered or mechanically fastened, and is suitable for use with the RhinoBond mechanical attachment system. Induction welding of PVC membrane electromagnetically seals the underside of the membrane to specially coated plates in a grid pattern. For enhanced wind uplift resistance, a dense grid pattern is used. PVC is suitable for new roof installation or as a cost-effective reroofing solution.
Our Major Manufacturer Partners
Choosing the highest-quality PVC roofing system is an absolute necessity for the success and longevity of your roof. Roof Pros Roofing partners with all major manufacturers to bring you the best roofing products around. They include:
Sika Sarnafil
Johns Manville
GAF
Firestone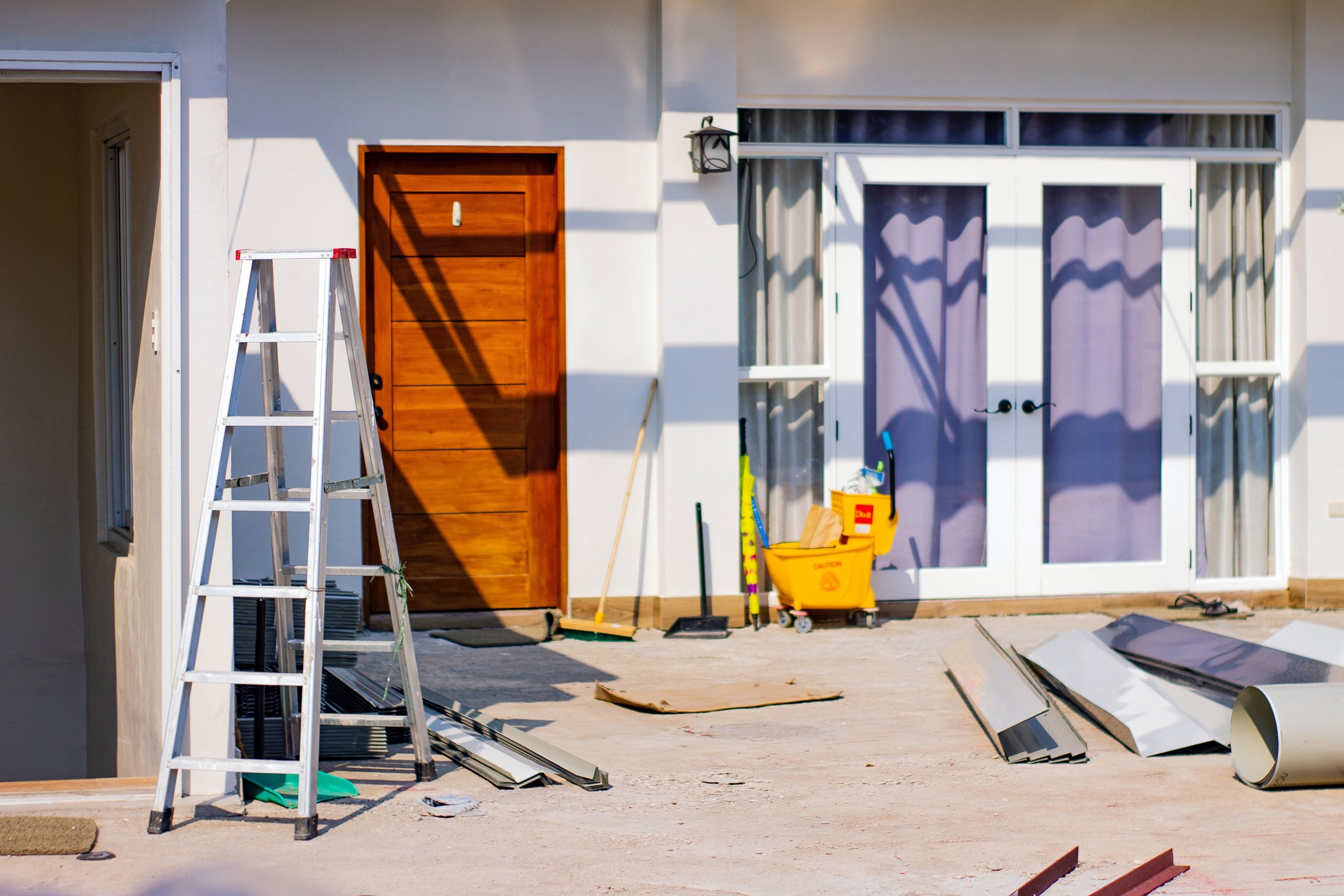 METAL ROOFING SYSTEMS
Flat Roof Metal Roofing systems
For years, low-slope metal roofing has been a favorite roof covering for commercial and industrial buildings because of its reliability against weather conditions. However, many building owners are recognizing some of the additional benefits to this high-quality option. Offering excellent durability and a sustainable footprint, metal roofing can extend the life cycle of your roofing system, offer a visually appealing exterior to your facility, and provide low maintenance requirements. Yet, to fully recognize those benefits, installation of your metal roof must be impeccable. That's why you can count on Roof Pros Roofing's superior metal roofing installation record. Our installation professionals are highly trained in metal roof replacements and, unlike traditional resellers, our custom in-house metal manufacturing facility is an integral part of our operations. This state-of-the-art shop allows us to offer our customers a wide variety of metal products alongside all major manufacturer brands for use in your roofing system. Contact us today to learn more by calling 559.408.6506.
Benefits of Choosing Metal Roofing
Durability: Metal roofing is known for its extreme reliability under varying weather conditions. Some metal roofs can even sustain wind gusts up to 140 mph. They will not corrode or crack, and depending on which metal you choose, they can be impact resistant.
Long-term Cost Savings: The initial cost of metal roof replacement might be higher than other types of roofs, but in the long run, you can save money with lower maintenance costs and an extended life cycle.
Sustainability: Unlike metal roofs of the 1970s, today's metal roofs can last up to 40 years. This extended life cycle benefits the environment by decreasing the demand on natural resources and the energy required to extract, manufacture, and replace an alternate system after just 15 to 20 years. As a bonus, metal roofing is recyclable and it reflects the harsh sunrays and heat away from the facility, reducing interior climate control costs.
Visually Appealing: With a variety of colors and styles, metal roof design possibilities are endless.
Standing Seam Metal Roof Installations
Standing seam roofing takes its name from visible vertical ribs that cover the seams where two panels meet. The metal panels are available in aluminum, galvanized steel, and copper. If you're considering a standing seam roofing installation, you'll have the option of snap lock panels or field locking panels. High-quality metal roofing is suitable for all climates, and while the initial cost runs a little higher than other types of commercial roofing, the payoff is extended roof life and energy savings.
While installation time is quicker for a standing seam roofing installation than it is for other roofing systems, it's imperative that you select a contractor with the knowledge and expertise to install this type of roof to avoid costly errors. At Roof Pros Roofing, we take pride in our superior record of installing standing seam roofing on countless facilities. Dramatic and challenging architectural roof details are no problem. Our installation teams consistently produce the highest level of craftsmanship in the metal roofing industry.
Roof Edge Metal
Our ES-1 certified metal facility fabricates literally hundreds of thousands of linear feet of custom roof metal each month. The benefit to you is our use of top-of-the-line materials and custom-made solutions for your roofing design. Starting at the outer edge, our fabricated metal roof accessories and details not only look attractive but are engineered and custom-fabricated to meet the specific condition of the building. This provides superior attachment—a clear advantage over many of our competitors.
We offer two tiers of roof edge metal: Our standard roof edge metal perimeter system provides a variety of options, colors, and styles, as well as a strong, protective solution for projects in areas where wind uplift is not severe. Our premium perimeter system offers the same aesthetic options as our standard system, yet is ideal for those areas that require additional coverage for extreme wind loads. With either option, we offer a full line of coping, gutters, details, trim, and full sheet panels in all gauges, colors, finishes, and metal-type choices.
Metal Roof Maintenance and Repairs
In order to keep your metal roof in excellent condition, we provide professional maintenance and repair services for any commercial or industrial application. Routine maintenance, while minimal, should still be performed regularly to ensure the life cycle of your metal roof. And although leaks are rare, if a breach does occur, tracing the leak to its source and making the leak repair is a straightforward process.
Solar Compatibility
Metal roof replacement is an optimal choice if you plan to install a solar array now, or a few years down the road. Panel installation can often be accomplished by clamping the panels to the seams in the roof, which eliminates the need for penetrations. Roof Pros Roofing maintains a solar energy Subcontractor to help assist clients in selecting the best solar array for their specific needs and budge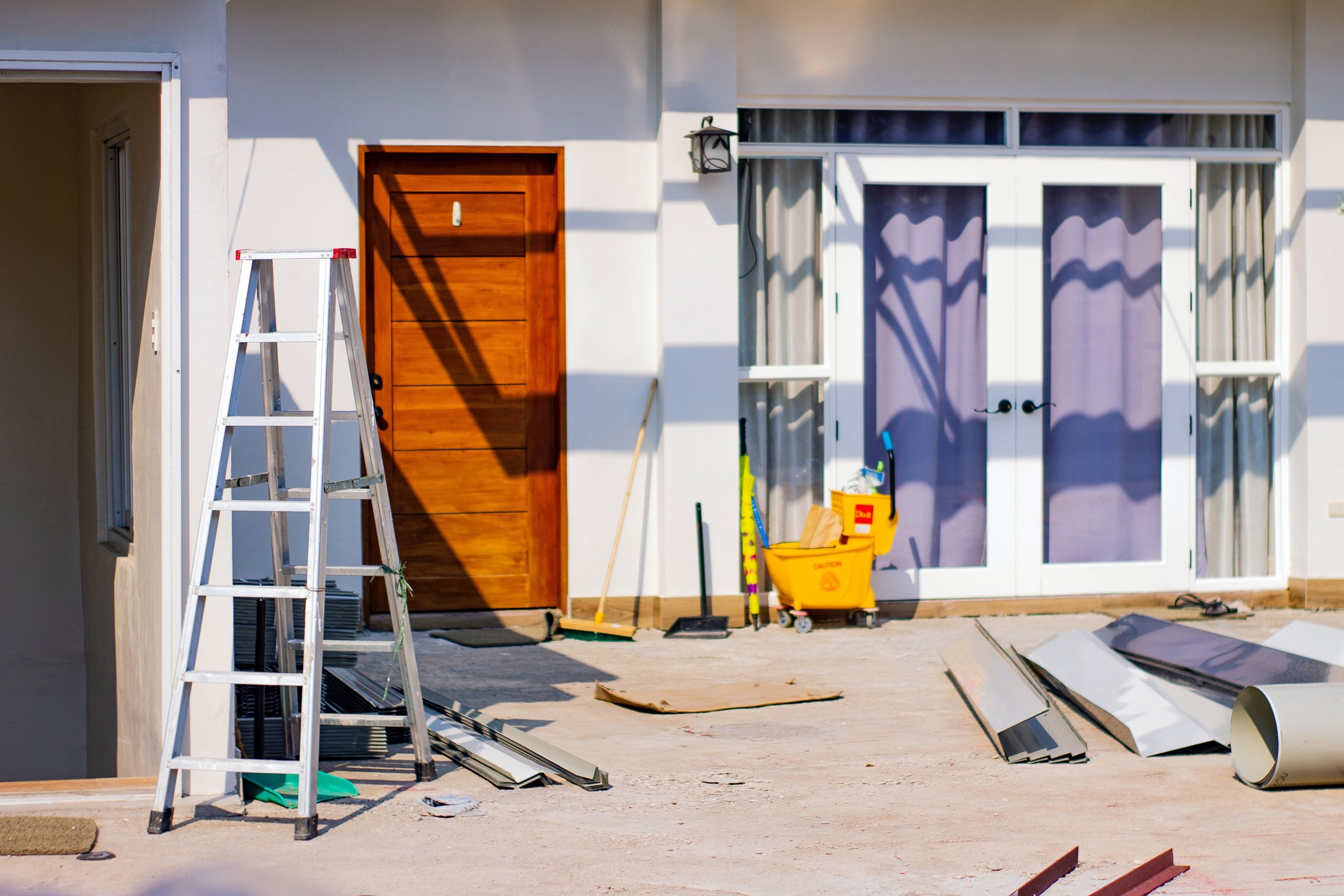 MODIFIED BITUMEN ROOFING SYSTEMS
Modified bitumen is a very durable product
An modified bitumen roof (MBR) is another type of flat roof, and is made from fiberglass-based asphalt sheeting, which is applied in layers with mopped-on hot bitumen between each one.
Our Modified Bitumen Roofing Services
Flat Roof
Modified Bitumen Roofing
Built Up Roofing
Specialty Roofing
New Roofs
Roof Replacement
Roof Shingles
Residential Roof Replacement
Roofing Shingles
Shingle Replacement
Asphalt Shingles
Roofing Inspection
Why Fresno Should Hire Us for Modified Bitumen Roofing
As a top-notch company we serve our customers with excellence and integrity from the initial design phase to the completion of their project. Our professional roofing contractors can handle any project no matter how large or small scale it may be.
We look forward to helping you achieve the home of your dreams. From a large scale roof replacement to a siding installation, let us show you what we can do for you.